Hello, hello!
I'm here again with a list of books that I'm eager to read when they release. You all know how much I love my book lists, and you know how much more I love sharing these lists with you guys. Now, I'm not that much of a YA reader anymore, but there are still some books that I know for sure I will be picking up this year. Without further ado, here's my list!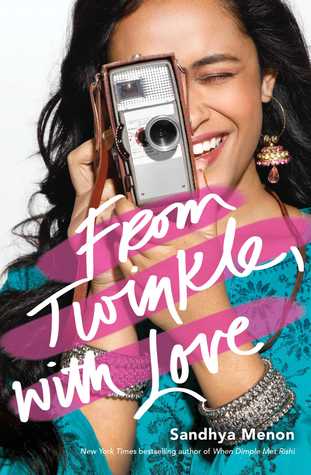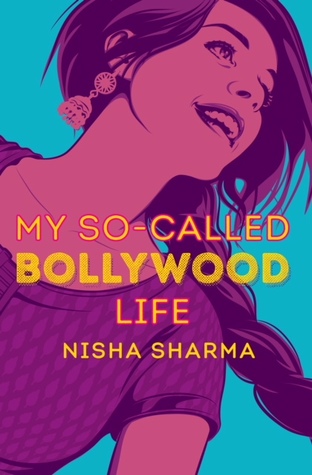 From Twinkle, With Love by Sandhya Menon
Everyone and their mother knows that I was absolutely OBSESSED with When Dimple Met Rishi last year. I can't tell you just how excited to meet Twinkle, Sahil and the gang. The plot sounds so adorable too! I love a good romance that develops over text/chat/email. And just look at that cover! I will always love a cover with a brown girl looking happy. NEED!
My So-Called Bollywood Life by Nisha Sharma
YES. Another desi girl main character. I love all things Bollywood too, so I cannot wait to read Nisha Sharma's debut. It sounds absolutely precious. I'm hoping to read this one soon!
Not The Girls You're Looking For by Aminah Mae Safi
What's this??? Another brown girl on a YA cover? YES! This time it features a Muslim main character. Lulu sounds like a hot mess, which means she's exactly my kind of girl. Who wants to read about perfect main characters anyways? But also, I need to know this whole story of the cute boy pretending to drown. What's up with this dude?!
Little Do We Know by Tamara Ireland Stone
I love Tamara Ireland Stone's books, and I feel like I haven't read a YA from her in a while. This one sounds like another emotional roller-coaster of a book. I'm especially curious to see how the faith is handled here. I really love that cover too.
Relative Strangers by Paula Garner
If you haven't read Paula Garner's debut novel, I don't know what you are still waiting for. It was honest, poignant and absolutely romantic. Relative Strangers tackles adoption and family dynamics. I have a strong need for this one!
To Be Honest by Maggie Ann Martin
Man, I would have LOVED to have a book with a cover like this as a teen. But anyways, I'm glad that it exists now. I haven't read a lot of Swoon Reads books, but this one sounds like it will deliver on the swoons for sure. I can't wait to meet Savannah and George!
Holy crap! This concept! This is honestly my nightmare come to life. I probably will be scared shitless when I read it, but heck ya, I'm here for this. Plus, it's Erin Bowman, so I know I'm in for a treat.
I'm going to be honest, I don't even know what this book is about. Something about a utopian community? I don't know, but I know I need it in my life because it's Ellie Marney. I'll read her grocery list, to be fair.
I thought Amanda Foody's debut was quirky, and so unique. Ace of Shades sounds fantastic. I mean, there are conmen, gangs, and casinos. Of course, I'm gonna like this.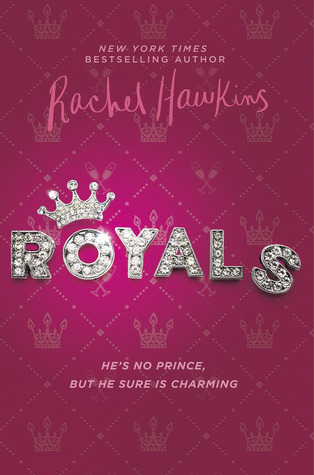 Wohoo! A new Jen Wilde. I really enjoyed Queens of Geek. It was wonderfully diverse, and just made me so happy. This one sounds like it will be another hit from the author. And look at all that purple! I wish I could rock that hair!
I really liked When It's Real, and I'm hoping One Small Thing will along that line too. It sounds like the romance here will be quite complicated, but I'm looking forward to seeing how they are going to work through it all.
OK. I'm not always the biggest fans of royal romances and that kind of stuff in books, but I'm very eager to read Royals, mostly because it's Rachel Hawkins and she's a goddess at writing humor. I have a feeling this one will be a blast.
Chaotic Good by Whitney Gardner
Hello, this sounds positively nerdy and adorable and I'm gonna need it in my life. I think Whitney Gardner is a fantastic author, and this book features cosplay, friendships and all things good, so give it me.
What books are on your 2018 YA TBRs? Any I desperately need to add to this list?
Let me know in the comments below!
Follow Us:
Follow
Related Posts