Nick's Weekly Recap:
Hi guys!
How are you all doing? This week went by fast for me. I don't remember doing much of anything, which is both a good thing and a bad thing, in my opinion. I did have a dental appointment on Wednesday. I'm not scared of the dentist or anything, but it's not something that I look forward to going to. I have a sensitive gum conditions that causes me to bleed a lot. So while the dentist was drilling through plaque in my teeth, there was a bloodbath in my mouth – gross! He did give me a gel to apply, so hopefully that will slow down the bleeding.
I also got some shopping done since I leave the Thursday after. I bought some new shirts and blouses, and of course, stocked up on my favorite non-perishable food stuff. Usually, I'll bring like one full baggage worth of spices and such, but this time around I'm not bringing any spices because there's an international grocery store right down the street from my place in Philly.
That's it for me this week, let's go on to my book updates for the week:
What I Read:
Putting this week's read list together, I'm actually surprised I got 6 books read because I spent most of the week not reading. I'm not sure what happened here. Maybe I read in my sleep or something!
Anyways, I read East in Paradise over the weekend. It was a good book, though I didn't love it as much as I loved North to You. It was mostly because the heroine was unbearable. The hero made the book for me though. I started A Rake's Guide to Seduction, but I was bored out of my minds reading it, so I ended up DNFing that one. I also was lucky enough to read Katee Robert's upcoming novella duology, Hot in Hollywood, and omg!! I loved both books, but Animal Attraction was the BEST. I loved loved loved loved loved Levi. He's such a cutie and I'm going to need all of you to pick it up! I also found my huge collection of Tess Gerritsen books on my shelves at home, and felt a sudden urge to read The Surgeon. I had forgotten the story, so it still managed to surprise the heck out of me. Tess Gerritsen is A+ at crime thrillers. I also picked up Invictus, my only YA read of the week, and it was very entertaining! Head Over Heels was a decent romance and the couple had a lot of chemistry together. I wanted more of an emotional connection however. It was fun to see some of my favorite characters from the previous books though!
What I'm Currently Reading:
I think I'm finally getting back into reading murder mysteries/crime thrillers. I'm 30% into this one, and it's going well so far!
Review Copies Haul: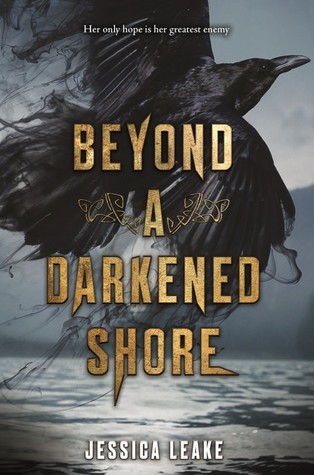 Thank you to the authors and publishers for the review copies!
Nereyda's Recap:
I gotta say, as much as I enjoy summer, even though our temps are in the 110's, I can definitely do without all the damn mosquitos. I don't know what it is about me or my blood, but mosquitos love me. I must be immune from bug spray because mosquitos always attack me. Thanks to my camping trip last weekend (which was so much fun) I have about 50 mosquito bites all over my body…and no, that's not even an exaggeration. My week went by crazy fast and most days I didn't even know what day it was but I'm glad the weekend is here! I finally finished my last batch of audiobooks last week and it always takes me a few days to add new ones to my phone so I decided to re-listen to some old audiobooks. I did a bit of shopping this week for clothes that isn't workout clothes! My body is naturally drawn to the workout clothes section in stores so I had to force myself to not go there. I found some really cute fall clothes, even though it's still freaking hot but I'm so ready for fall because I love the clothes. I mentioned a few weeks ago that I started drinking coffee. I'm not a fan of hot drinks so I tried out iced coffee and I gotta say I'm liking it. I'm boring and just brew my own hazelnut coffee and add a lot of ice and a bit of coconut milk creamer and call it a day, but I do enjoy drinking it in the mornings… even if my kids make fun of me for being old and drinking coffee. I can't even remember what else happened since my last update but I am happy to report that my daughter is getting better at the clarinet. I can't distinguish songs yet but at least my ears don't hate me anymore. Hope everyone had a great week!
What I Read/Listened:
I finally finished Truly! Guys, I started this so long ago but I read like maybe once a week for a few minutes so it takes me forever to finish a book now. Luckily I have audiobooks. The Ends of the World was decent, All Broke Down and The Distance Between Us were re-listens. I freaking love that Kasie West book!
What I'm Reading:

I love this book so I'm in the mood to read it again. I got it on audiobook so it will be nice to listen to it this time around.
Audiobooks Received for Review:

I liked her last series and theres something about this cover that calls to me… even though I have no idea what this book is about.
eARC's Received for Review:

I'm hoping these are all good!
Our Weekly Recap:
Fun Search Terms:
red queen audiobook
ugly love colleen quotes
unravel me tahereh mafi summary
unravel me juliette warner sex
best book kisses in ya
We hope you all had a wonderful week as well! Tell us what you've been up to in the comments below!
Follow Us:
Follow
Nick & Nereyda are two book obsessed friends who bond over their love of Friends and pretty much everything else!
Latest posts by Nick & Nereyda (see all)
Related Posts