Nick's Weekly Recap:
Hi guys!
How's everyone doing? I'm fine and have been mostly chilling this week. Other than get ragey about a book romanticizing incest and child abuse that is, but most of you have probably seen me complaining about that all week, so I'm not going to talk about that lengthily here.
The baby from last week, who still doesn't have a name, was over at our place for a couple of hours while his mom was at a doctor's appointment. He wasn't at all fussy, and basically was very quiet. All he did was sleep and fart while he was here haha. He's a cutie though. Apparently, he's pediatrician thinks he drinks too much milk because he's gained weight quickly since he was born. His mom said he's constantly hungry and scream-cries until he's fed. My mom says it's because he's a boy.
Other than having him over, my mom and I went to this fair to get me some cheap clothes. I usually buy most of my clothes from home because everything is so expensive in the US unless there are major sales. I also got an email notification from school that it was time to register for classes, which ugh means school is close. I don't know how to feel about that.
I was also a productive blogger this week. I wrote a bunch of reviews, and have been experimenting with a new style so that I make sure my reviews aren't too long. I'm aware that my reviews tend to be on the lengthy side, so this week I tried to challenge myself by having a 550 words limit. It worked, but not going to lie, it was tough trying to decide what to include in the reviews and what not to.
Anyways, that's it for me this week, let's go on to my book updates for the week:
What I Read:

An overall decent reading week. The Undercurrent was an enjoyable YA thriller from a favorite Australian YA author of mine. It was different from her previous novels, but still excellent. Little Monsters was also terrific. It kept me guessing and it made me want to try the author's other books. Maybe I Do had its ups and downs, but overall it was a nice romance. The only thing I wasn't blown away by was the hero. Blood Guard was a fun new book from Megan Erickson about vampires. It's not the best PNR book out there, but I was entertained. Our Broken Pieces started off very strongly for me, then I started to lose interest in it. Ultimately, there were parts I liked, and parts I didn't. I also couldn't wait and ended up diving into The Ones Who Got Away even though the book isn't out until January, and I loved every moment of it. It wasn't as angsty as I thought it would. Instead, it was sweet and flirty, and very very romantic. Definitely an all-time favorite romance. I ended the week with Ferocious, the sequel to Vicarious. It was okay and I liked it for the most part, but I wasn't as blown away with it as I was with the sequel.
What I'm Currently Reading:
I had to start this one the minute I got it because I knew spoilers would be everywhere. I'm about 20% in and so far, I just want to punch the hero in the nuts.
Review Copies Haul: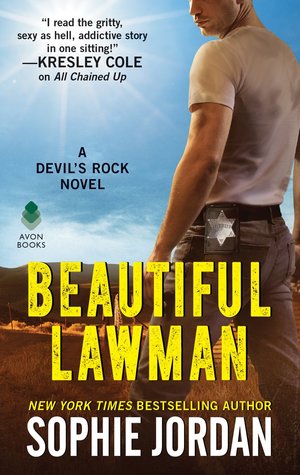 Thank you to the authors and publishers for the review copies!
Nereyda's Recap:
I have 3 words to describe my week: back to school. Ugh. Needless to say, I am not handling it well at all, even though my kids have been loving school. It's definitely been an adjustment for me to get used to a new schedule again. I find that my day flies by so fast and I feel like I did nothing. I try to get everything done before my girls get here because once they do it's a whole different pattern with getting them lunch, having them put their stuff away, helping with homework (yes, my daughter got homework on the first day of school) and dinner and getting everything ready for bed. All summer, I was waking up at 6am to go for a 2 mile run so I assumed I wouldn't have a hard time with getting up for school. I was wrong! It's one thing to wake up, brush my teeth and throw on my hat and tennis and get out the door in about 5 minutes, but having to wake up 2 girls, do their hair and make sure they have all their stuff ready in time for them to be at the bus stop at 6:45am is so much harder.
On top of all the back to school craziness, my week was plenty busy and I was running around on errands most of the week. Between parents night at my daughters school (which could have very well been handled in an email) and doctors appointments for me and my kids, I felt exhausted by the time I got home. I blame school for me feeling lazy and sluggish all week even though I was in fact very productive. I also blame school for not reading, although to be fair it's not like I read much these days. But I did only manage to listen to one audiobook last week which was a low for me since I can usually listen to about 3 audiobooks a week.  I've been feeling really tired lately so I did something I thought I'd never do… I tried drinking coffee. *gasp* I've never been a big coffee fan because I just despise hot drinks but thought a caffeine kick sounded nice so I bought a coffee and tried it iced since I love anything with ice. I wasn't too impressed with it (I just mixed it with coconut milk since lactose and dairy make my stomach hurt) but I tried a coconut creme coffee creamer and it actually made my iced coffee very yummy. I'm not ready to declare my love for coffee yet, but it's a nice mid-day treat for now.
I really was missing my morning runs, but since I can't go in the morning anymore and I cant go after 7am (too hot, I tried going one day last week and felt like it was gonna pass out since it was about 100 degrees already) I started… running around my house downstairs. Yes, I know it's sounds crazy and ridiculous and I feel ridiculous doing it but oh well. My body needs some kind of regular exercise or else I get really bad headaches (I suffered from bad chronic headaches for years until I started exercising) so I run around for 35 minutes (which my fitbit calculate sis about 3.5 miles) and I feel great. Gives me that energy boost to start my day. I'm hoping I can find a good routine next week so that I could stop bitching about school already and I need to find a way to fit in some damn reading time somewhere in my day. Hope everyone had a great week!
What I Read:
Oh man, I feel torn on this one. I was really enjoying it but that twist was so not needed…
What I'm Reading:

I'm starting this next and I hope it's as good and creepy as her last book.
Our Weekly Recap:
Fun Search Terms:
budget bullet journals
top 10 kissing scenes in books
best book kisses in ya
quotes from the anatomical shape of heart
unhooked book summary
how to post monthly memories in facebook
best kisses in ya books
best kisses in ya
We hope you all had a wonderful week as well! Tell us what you've been up to in the comments below!
Follow Us:
Follow
Nick & Nereyda are two book obsessed friends who bond over their love of Friends and pretty much everything else!
Latest posts by Nick & Nereyda (see all)
Related Posts