Nick's Weekly Recap:
Hey everyone!
How are you all doing? It's been a bit of weird week for me this week. I felt like everything passed it in a blur and I didn't get much of anything done. I've been feeling a little low health-wise. I don't know if I'm about to be sick or what, but all I want to do is sleep or just lie down. Maybe, I'm coming down with a cold or something. Hopefully, the weekend will pep me up.
You may have heard, but on Thursday, it was announced that Chester from Linkin Park had passed away. I was so sad and heartbroken to hear the news and kept hoping it was one of those online hoaxes, but it's been confirmed. I'm a weird person in that I don't listen to a lot of music. I just don't feel the connection that most people do to music, but growing up Linkin Park was one of two bands, that were a huge part of my life. Every song of theirs has special meaning to me, so I'm absolutely devastated that such a talent has passed away.
Take care of yourselves, friends!
Here are my book updates for the week:
What I Read: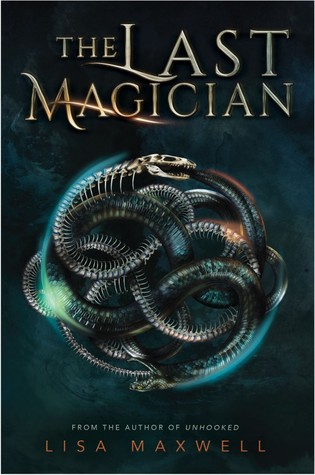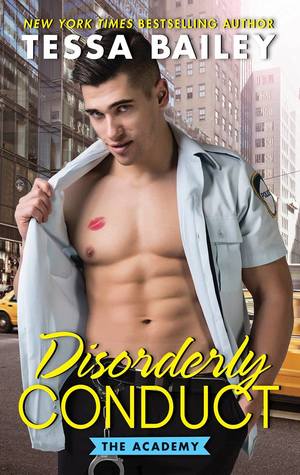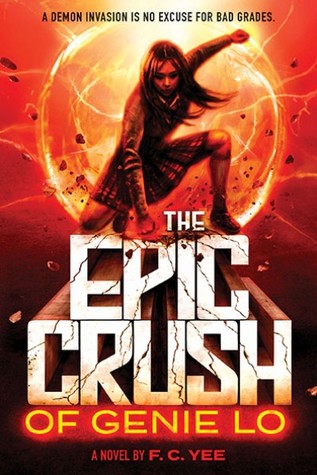 Other than the first two books, this was a pretty great reading week for me. I wanted to like The Last Magician, but I found it to be too long. Disorderly Conduct was a disaster. I thought the hero was super problematic – he's manipulative, stalkerish and plain creepy, and hated how he was romanticized and his actions were never really challenged in the book. Ugh. Just thinking of the book is making me angry beyond words. In my anger, I did write a pretty scathing mini-review for the book on Goodreads. Now, Sinful Distraction, I really liked. It wasn't as good as the rest of the books for me, but still very enjoyable. The Epic Crush of Genie Lo was fantastic. This wasn't a book that was on my radar until I saw some buzz from trusted book blogger friends, and they were all right. It's funny, smart and very enjoyable. Then, I decided I wanted to re-read Pretty Face, because why not? My love for Lucy Parker's writing only seems to amplify every time I re-read a book from her. I picked up What to Say Next from Overdrive because someone mentioned on twitter that the main character was half-Indian. It wasn't the cute, fluffy book I was expecting, but I thought it was good. The love interest, David, was especially a joy! Then, I also got The Best Man from Overdrive and started reading the book. It was good though had one or two problematic stereotypes here and there.
What I'm Currently Reading:
I haven't heard a lot about Shimmer And Burn so far, but I'm 20% in and thoroughly impressed!
Review Copies/Finished Copies Haul: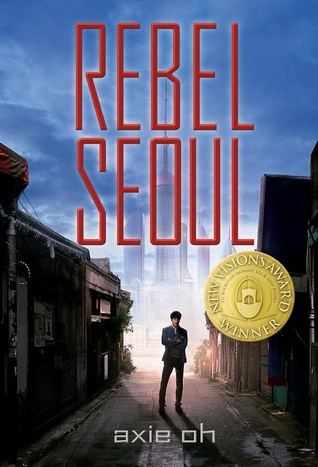 Thank you to the authors and publishers for the review copies!
Bought/Library Haul:
Nereyda's Recap:
I had an odd week too. I don't know if it's the cloudy and rainy weather or something else but I spent all week feeling sleepy, tired and just plain lazy. I usually don't have a hard time waking up in the mornings anymore, I'm usually up before my 6am alarm clock and I go for my run. This week, I hit snooze on my alarm and didn't wake up until 7am (which is too late for me to go running). I really think that bit of morning exercise really gives me a burst of energy and a good jump start to my day. I forced myself to wake up early on Friday for my run and I immediately felt such a difference. I got home and did my bed and showered and did laundry and cleaned my room and downstairs. Hopefully next week is back to normal for me because I wasn't productive at all last week and it sucked. I haven't been sleeping much lately, which is why I've been waking up still sleepy. I got attacked by mosquitos last weekend and the lump sized bites and itchiness don't let me sleep very well, plus I've just had a lot of my mind.
I read! I normally just listen to audiobooks now, and when I do read it takes me a few weeks to finish one damn book. Sunday morning I woke up and didn't feel like getting out of bed yet so I grabbed my phone (my kindle is always dead whenever I do get the urge to read) and randomly started reading Good Boy. I ended up reading almost all the book in one sitting and finished it that night. It honestly felt great to read again! Game of Thrones finally came back and this will be the first time I watch the show on a weekly basis instead of binging it, which sucks. I was a little bit let down by the episode (other than the opening scene) considering how much hype there was and how long the wait was but I still think the rest of the season will be amazing. Now I'll just have to spend the next few weeks fearing for the lives of these fictional characters.
What I Read:
Girl Out of Water was such a nice surprise. I made the mistake of re-listening to After I Do, yikes that book hurts.
What I'm Reading:

Finally, I've been wanting to start this series for a while now.
Audiobooks Received for Review:

The last book I read by this author was creepy but good so I wanted to try this one too.
Book Haul:

In the mood for some romance books and these caught my eye.
Our Weekly Recap:
Fun Search Terms:
the midnight star ending
fun romance novels 2017
romance book to binge read
saving francesca depression
books like ruthless people series
authors like samantha young
ignite me shatter me
who published the fallen kingdom by elizabeth may
nelson hobbs narrator
list of feelings while reading a novel
the name they gave us henry
bullet journal book reading
We hope you all had a wonderful week as well! Tell us what you've been up to in the comments below!
Follow Us:
Follow
Nick & Nereyda are two book obsessed friends who bond over their love of Friends and pretty much everything else!
Latest posts by Nick & Nereyda (see all)
Related Posts