Nereyda's Recap:
Guys, I did it! I finally finished reading Eye Candy! I swear I've been reading this damn book for like a month…maybe more. I am such a slow reader now and I just get so distracted by life in general that reading has taken a backseat on all other activities. I normally get annoyed when it takes me a while to read a book and I end up leaving it alone, but this book was actually a good one so I was determined to finish it. It felt so satisfying to finally hit 100% on my kindle. I started the new Christina Lauren book cause it seemed like a fun one, even it if does sound exactly like The Hating Game. Of course, it will probably take me another month to finish this but I hope it's a good one. This was my second week out of school and my schedule got kind out of whack. I would normally work out in the morning after my girls left for school but now we go on our bike rides at that time or else it's too damn hot to do it after 8am (over 100 degrees). We have a picnic with my neighbors and her kids after our bike ride and we get back home around 11am. By then , it's hard to find the time to fit in my workouts since the rest of my day flies by between 3 kids. I did it most days but ended up skipping others. Hopefully I find a good rhythm this week. Also, I'm not sure what it is but my internet has been terrible for the last week. It's so bad that I can't even watch Netflix or watch videos and sometimes I can't even listen to music. I thought it was because we were all home and using up the wifi but even when I'm the only one awake in the morning it's not working. I need to have that checked out this week cause wonky internet is super frustrating.  I've spent a lot of my week outdoors, which most people would think it crazy of me considering how hot it is. But we've spent most of that time swimming. We went to the pool on Tuesday, to the waterpark on Thursday and to the pool again Friday and Saturday. My neighbor has kids my girls age so its so nice to have them hang out with their friends. I've been trying to watch Riverdale but I haven't gotten far because of my sucky wifi. What I have seen so far I'm a fan of though. Hopefully I can get more episodes in this week. I think I've been in pre-vacation mode lately cause all I have is Cancun on the brain guys. I leave in 17 days and the days are flying by. Nick is leaving pretty soon too for the Summer so I hope both our trips are a blast. Hopefully I can make some sort of progress this week when it comes to books. Hope everyone is having a lovely Summer so far!
What I Read:
Finally!
What I'm Reading:
I'm very early in this one but I'm hoping its a good one since their books are usually fun and sexy.
Audiobooks Received For Review:
Thanks to Listening Library for these.
Nick's Weekly Recap:
Hi everyone!
As I'm writing this, I'm desperately in need of sleep and coffee. I'm studying for finals and my brain is all wonky. I had two take finals to work on last week too, which each took me close to 10 hours to work on. And I don't know why some professors think it's a good idea to also give homework assignments during exam weeks. But anyways, I'll be done by Wednesday and I can't wait.
In more exciting news, my friend Rashika who blogs over at Xpresso Reads, is coming to see me next weekend! I have known her for over 4 years now, so I can't wait to officially meet her in person. I'm already coming up plans/places to eat, and ahh I'm so excited to see her. Now, I just have to get these exams done with so I can see her on Friday and do all kinds of fun stuff, but mostly eating! 😉
I wonder what it will take for Nereyda to come see me one of these days …
And then the Monday after I will be flying home. I'm so excited to see my mom and my dad. I've missed them terribly. It's going to be strange without my sister there (she's in Australia), but I'm happy to be going home. So this will probably be my last weekly recap post for about 2 weeks. I'm going to need some time to resettle!  Don't miss me too hard! 😉
 And in case you were interested in what it's like talking to Nereyda, here's a peek to one of our many random conversations:
WHY AM I STILL FRIENDS WITH THIS CHICK 😆😆 pic.twitter.com/MoL3kFLbJ1

— Nick (@nickofthebooks) June 7, 2017
Here are my book updates for the week:
What I Read: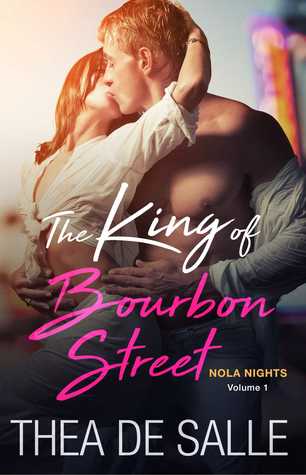 I had another good reading week. Most of these books were very good. If you read my review for Here Lies Daniel Tate, you may have noticed that I enjoyed it a whole lot. I was excited about The King of Bourbon Street, but I'm sad to say it didn't fully work for me. I needed more from the characters. An Enchantment of Ravens was stunning. I really enjoyed the writing AND it's a standalone! Why I Loathe Sterling Lane was good too. It's full of hate-to-love banter. I had Sinful Temptation waiting for me on my Kindle too, and it's a London Hale book about a pastor and a sex shop owner. So you know, I had to read it. And it was wildly entertaining. Prom Queen was okay too. Not my favorite Katee book, but it was fun. Tessa Ever After was a re-read and I loved it even more the second time around!
What I'm Currently Reading:
Brighton Walsh recommended this one to me. I'm about 40% into it and I'm loving it!
Review Copies/Finished Copies Haul: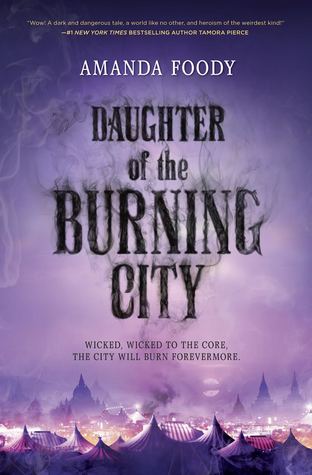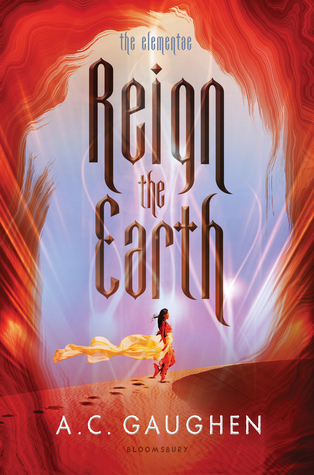 Thank you to the publishers and authors and my friend, Jess for the review copies and finished copies!
Super excited about Reign the Earth, especially!
Library/Purchased Haul: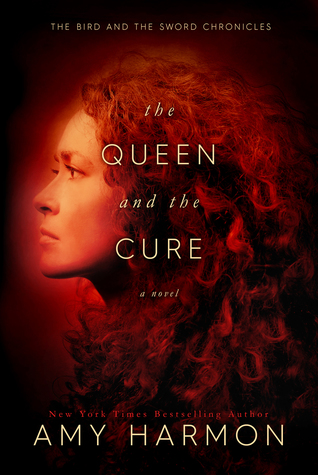 The first book isn't normally something I would buy, but Aimee Carter posted a sweet and touching tweet about it being her dad's birthday and how he struggles with his birthdays because that's when his wife passed away, and she asked her followers if they were willing to make his day buy purchasing a copy.  So I did that. And actually, the story sounds pretty interesting, so I'll definitely be reading it.
Our Weekly Recap:
Fun Search Terms:
best funny romantic books
feelings while reading a book
merge your pic with pokemon monsters (???)
bullet journal tracker drawings
where does the epidemic by suzanne young take place
how a person feels afer reading the book
who is model for jus accardo book cover
I hope you all had a wonderful week as well! Tell us what you've been up to in the comments below!
Follow Us:
Follow
Nick & Nereyda are two book obsessed friends who bond over their love of Friends and pretty much everything else!
Latest posts by Nick & Nereyda (see all)
Related Posts