Nereyda's Recap:
I skipped last week's recap post because I hadn't read or heard any audiobooks and I was embarrassed to add on my post that I was still reading Eye Candy since it's been a few weeks. But then Nick outed me on the post anyway so now you guys all know how slow I read. Honestly though, it's more about me not reading much as opposed to the speed. When I do read every few days or so, I only read about 10% of a book a day. Sometimes I will go a few days or weeks without even touching a book and I'm afraid it will probably only get worse now that school is on break. Last week was my first official full week that my kids have been home from school all day and oh man, where does the time go??? I wake up in the morning, confused not even sure what day it is and it's so hard to keep track of the days. I told my kids they weren't spend the whole Summer sleeping in late, going to sleep late and watching TV all day so I've been trying to keep them busy. I wake up early and do some yoga and workout, then wake up my kids and we go on a 2 mile bike/walk (they ride their bikes and I walk since I don't know how to ride a back) and after we stop by the park and have a picnic for a few hours. The girls get to play while we listen to music and I use my bullet journal. It's actually really nice but the downside is that my days usually fly by and that I'm exhausted by the end of the day. I've been going to sleep around 10pm which is such a big deal for me since I used to always fall asleep around 1..or 2… or 3am.  But now that I fall asleep early I wake up early and feel super rested, who knew falling asleep early was the key to being a morning person???  Huge apologies since it's been a few weeks since I'e commented or replied to comments. I'm determined to finally get to it this week and finally finish Eye Candy. Wish me luck!
On Sunday we went to the waterpark with my neighbors and their kids, on Monday we went to Phoenix to do some shopping and to eat and on Saturday we went to see Wonder Woman and it was SO GOOD! My kids and even my boyfriend loved it and I definitely want to see it again. I hope this opens the door for more movies with kick ass strong female character super heroes.  Yesterday my oldest daughter (10) moved into her own bedroom and it made me a little sad that my girls aren't sharing a room anymore and that my baby is getting so big (she's already taller than me…which is not saying much since I'm 4'10" but still). I also finally finished Parks and Recreation and now I'm sad that I won't have anymore of Ron and Leslie and the rest of the gang.  Other than that, not much else new here. I don't have any new books this week since I didn't even get a chance to check NG/EW or check my audiobook emails but I do have the urge to re-read the Vampire Academy and Bloodlines series all over again. Knowing me, it may take me the rest of the year but I at least want to give it a try. But first I gotta finish Eye Candy. I hope everyone else had a great week!
What I Read:
I did finish this last week and holy shit this book was awful! This may possibly be one of the worst books I've read along with November 9 and Music of the Sun.
What I'm Reading:
I promise I WILL finish this book this week! I only have 20 left!
Nick's Weekly Recap:
Hi everyone!
I'm tired. So so tired. I don't know what else to say here. Anyways, I only have a week and half of classes left and I CAN'T WAIT. I'm ready for my summer break.
I spent Memorial Day cleaning my room, getting some chores done and studying. Heading back to school the next day was not fun, but I'm glad I got that break.
I did go to see Wonder Woman on Friday with a friend. I don't like the DC Universe movies, but I was pumped about Wonder Woman and it was fantastic. The cast was perfect, the story was great, and it was all-around amazing movie. I know this may sound cheesy, but I felt empowered after watching the movie. It's the female superhero movie we women deserved. I actually kinda want to watch it again. So I think I'll go after I'm done with finals if I have time.
That's about it for me this week!
Here are my book updates for the week:
What I Read: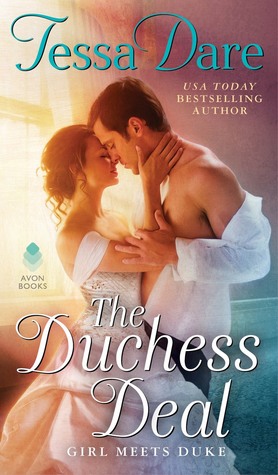 What a great reading week it's been. I loved all of these books. They were all 4 stars or above for me. I really liked the male POV in Want. And the story was very compelling too. I've heard a sequel is in the works and I can't wait. Walk of Shame was a re-read for me. It made me happy and fluttery. I also had no idea that Sam Young had released a Valentine's Day novella of her On Dublin Street series, so I was eagerly picked it up when I found out. It was lovely being back with all the characters again. I'm thinking I need to re-read this series in the summer. Highland Hellion was loads of fun too. There's just something about this series. As always, I one-clicked London Hale's new book on release day. And read it on the spot. It was very addicting. Song of the Current was a pleasant surprise too. It was awesome, and I loved the characters, the story, the world building, but most of all, the discussion about consent. Then, I finished off the week reading The Duchess Deal. This is one of my anticipated reads of 2017, folks, and it was everything that I wanted it to be.
What I'm Currently Reading: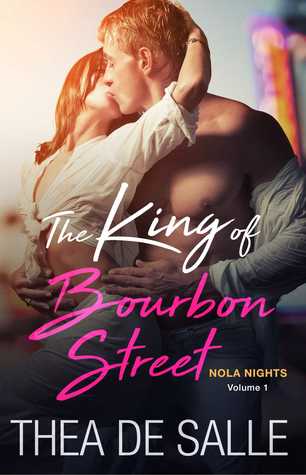 I'm about 50% into both of these books. Here Lies Daniel Tate is good. I'm not sure who/what to believe, so it's a trippy read. The King of Bourbon Street is also okay, but ugh, the sex scenes keep referencing wetness and it's making me want to gag. Listen, I know things get wet and soaked and other liquidy-adjectives during sex, but I don't need to read that level of detail in my sexy times.
Review Copies/Finished Copies Haul: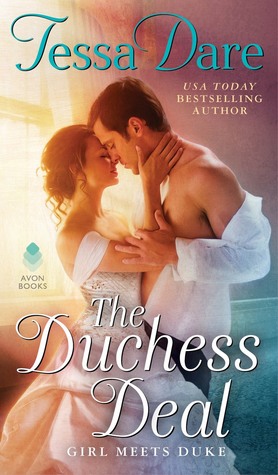 Thank you to the publishers and authors for the review copies and finished copies!
*DROOLING* because this book haul is EVERYTHING.
Library/Purchased Haul:
Our Weekly Recap:
Fun Search Terms:
looking for a good book to read this winter? you're in luck! we found some of this year's new relea (???)
is gilmore girls having in my finished
ways to.fl up.extra.space.in a bullet.hournal
the girl with the make-believe husband
be careful with my heart episode 173 recap
tbr in romance
the asdfghjkl rake
book tracker bullet journal
I hope you all had a wonderful week as well! Tell us what you've been up to in the comments below!
Follow Us:
Follow
Nick & Nereyda are two book obsessed friends who bond over their love of Friends and pretty much everything else!
Latest posts by Nick & Nereyda (see all)
Related Posts