Hello hello!
How is everybody doing on this fine Saturday morning? May was a hectic month, and I'm more than glad that it's over. That being said, I did have some really great reads. I'm hoping June will be a lighter month overall, but FINALS. D:
Here are my updates:
I'm sure you guys are tired of hearing me complain about that one class I always complain about. But oh my gosh. This quarter feels so long. And I just want to be done already.
On a more positive side, my friend and I have been exploring the food culture in Philly. We've been eating out every Wednesdays, and so far, we've had more misses than hits. Oops! We did discover an AWESOME gelato place though and it's so close to my house, it was a bad idea to visit … I had this Papaya gelato that made my whole day.
ALSO. I found out that there was a Beiler's Donuts close to my house and ahhhhhhh. Beiler's Donuts are Philly's best donuts, and you guys, those were some bloody good donuts.
I went to my first author event – wohoo! Brigid Kemmerer, Victoria Scott and Zoraida Cordova visited and I was able to go to the event. It was super fun, and I had a blast.
Once again, I was lazy with my cooking and recipe trials this month. I just haven't felt the motivation to try new things out.
I read 29 books this month! I'm super excited about all the books I read, especially because they were mostly very good. Here's a link to the list of books I read in May.
Highest Rating
4.5-5 stars
I love Sarina Bowen and Elle Kennedy's writing so much. I wasn't expecting to love Stay as much as I did, but I was completely obsessed with it. MATT! <3 After the Kiss was a re-read for me, and again, I loved it!
Lowest Rating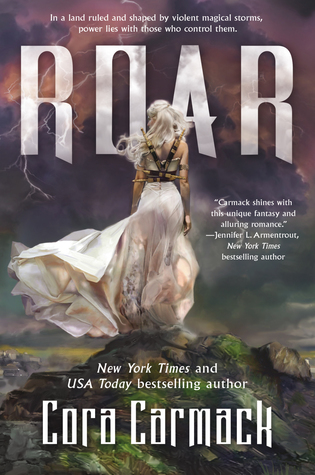 2 stars
I am super bummed about this one. Roar was one of my most anticipated reads of the year, but it just wasn't a very compelling story. I was bored for the most part, and I didn't care for the characters or the romance. 🙁
Book Which Surprised Me The Most
I requested this one because it's Julianna Keyes and I want to read her writing forever, but I still wasn't sure if the story would be for me because of the content. But damn. It was really good, and I was entirely engrossed in the story. The romance really worked here and I thought Keyes handled the situation well.
Book Boyfriends of the Month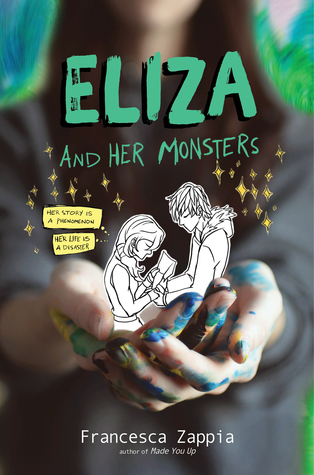 I could go on and on about why I adored Lincoln from Girl out of Water and Wallace from Eliza & Her Monsters, but you can read more about them in my review here and here. And yep, Matt totally melted my heart with how ridiculously swoony he was. When he's with his twin daughters? BOOM. That's the sound of my ovaries exploding.
Most Exciting Books on Deck For Next Month
My life has been taken over by Brooklyn Nine-Nine! This show is hilarious, and makes me laugh until my stomach hurts.
I saw Everything, Everything opening weekend and really liked it. I thought the cast was perfect, and they did a lovely job capturing the essence of the movie.
King Arthur on the other hand …  was a disappointment. It had the potential to be epic, but the story telling, was a mess. It was choppy, used too many flashbacks, and the acting was very poor.
Shannon @ It Starts At Midnight shares her blogging fears.
Becky @ A Fool's Ingenuity shares her experience with unfinished drafts.
Lauren @ Bookmark Lit shares a list of her unfinished series.
Tell me all about your May in the comments below!
Follow Us:
Follow
Related Posts