Nereyda's Recap:
I had a very nice and very lazy week where I spent a LOT of time on my bullet journal. I started a new journal in April but hadn't set up any of my early pages (index, calendar, calendex, etc) and I finally got to do that last week. I can't wait to show you guys my new layouts. I also got a different journal for fashion drawing, I have been in the mood to draw again for so long so I hope this gives me the kick to get back at it again. I heard a few audiobooks but didn't get to read anything at all. I bought some new clothes and booked a weekend getaway trip to Vegas in September, woohoo! And yes, I already added a countdown spread for my Cancun and Vegas trips this year. Other than that, not much happened in my world. I'm counting down the days until school is over because I am just sooo done with the homework and projects.  I'm looking forward to this summer and I'm looking forward to this month since I turn 31! 30 was probably my favorite year so far so I can't wait to see what this year has in store for me. Hope everyone had a great week and Happy Mother's Day to all the moms 🙂
What I Read:
What I'm Reading:
Nick's Weekly Recap:
Hello!
How is everyone fairing? Happy Mother's Day to all moms reading this! I hope you all have  fun plans with the kids and family.
It's dark and gloomy and rainy as I write this recap. It was bright and sunny all week, and now we're being cursed with this rain. All it makes me want to do is take a nap though. I mean, I ALWAYS want to take naps, but this weather is much more conducive to it. I didn't do much this week. I had a couple of exams and assignments due, so after those were done, I mostly just wasted my time procrastinating and bingeing more of Brooklyn 99 on Hulu. I love this show so freaking much! I did wind up going to the mall on Friday and also went to see King Arthur at one of those fancy theaters with reclining seats. I'm not sure how I felt about the movie overall. It was entertaining, but parts of it was also very choppy in the story telling and character development departments. Charlie Hunnam is pretty easy on the eyes though. Plus, I got to eat pop-corn, so I don't particularly regret spending the money. I am pumped to go see Everything, Everything next week though! Who else is planning to go see it? And then the week after, Wonder Woman comes out. I'm sure to be even broker than usual once this month ends.
Anyways, here are my book updates:
What I Read:
Well this was a bit of a disappointing reading week in terms of my adult reads. Let me get the negatives out of the way. I read 40% of Marry In Haste before I called it quits. It was a well-written story but I went in wanting a romance, and by 40% the hero and the heroine had barely interacted with each other. Most of the focus was on his half-siblings and his illegitimate niece, and I was just annoyed, because that's not what I was in the mood for. So, I picked up Under Her Skin instead, and that wasn't any better. I mean there was certainly a romance there, but it was kinda dull. I expected it to be edgier and sexier, but it was a little boring. Sweep in Peace was another one I was excited about, but I was a bit let down by the lack of romance here. It just wasn't as good as the first book. I will most definitely read the 3rd book however. Now, Harder was the only adult/NA book that I loved from my list this week. It was a re-read and I loved all the pain and angst and all the delicious sexiness! I also really really liked Girl Out of Water. It had a Morgan Matson feel to the story, which is a good thing in my opinion! Then, I picked up The Evaporation of Sofi Snow, by one of my favorite authors ever! And it was different from her previous series, but thrilling, and full of twists that had me gasping out loud! I need the next book already.
What I'm Currently Reading: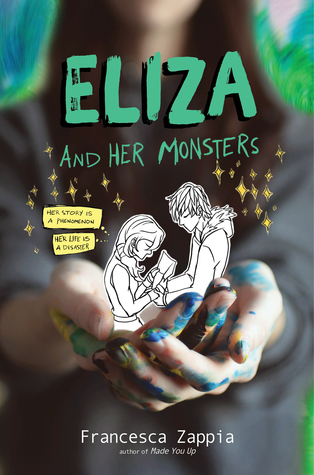 I was in the mood for something suspenseful, so I picked up Deadly Silence, and I'm about 20% in and enjoying it so far. I'm also hoping to pick up Eliza and Her Monsters next.
Review Copies Haul: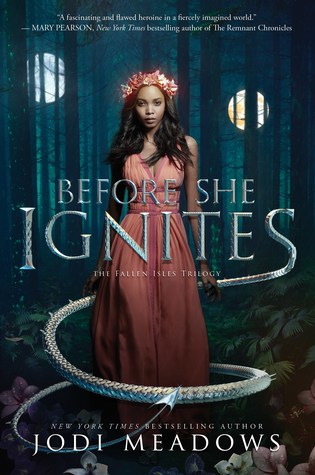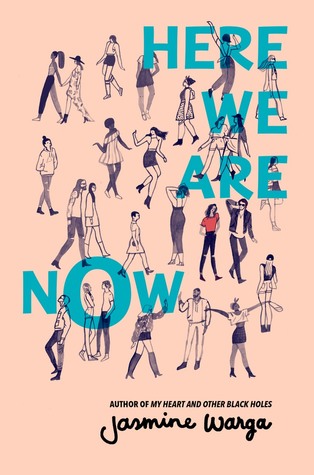 Thank you to the publishers for the review copies!
Library/Purchased Haul: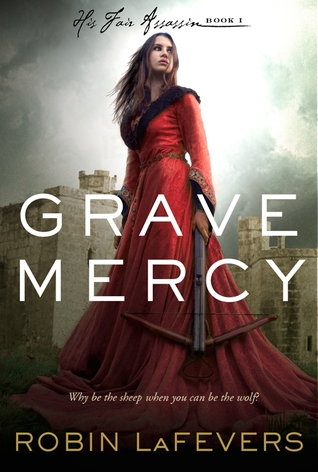 Our Weekly Recap:
Fun Search Terms:
bullet journal reading
what happend shatter me 3
how does colleen hoover write
questions for letters to the lost brigid kemmerer
libros de emma chase
I hope you all had a wonderful week as well! Tell us what you've been up to in the comments below!
Follow Us:
Follow
Nick & Nereyda are two book obsessed friends who bond over their love of Friends and pretty much everything else!
Latest posts by Nick & Nereyda (see all)
Related Posts