Nereyda's Recap:
My week was pretty uneventful, which I'm okay with. I had to take the boyfriend to the ER on Tuesday for a non-emergency related issue. Basically he needed to have some X-rays done asap and since he didn't have a general doctor established because all the places we called couldn't get him an appointment earlier than 3 months, the emergency room was the only way we could have them done. Not looking forward to those medical bills at all (even with his insurance) but oh well. That kind of threw off my week since Tuesdays are my days off and I normally spend it catching up on household chores, I spent the rest of the week trying to clean when I had the time, which always seems to be never. I did get a copy of Lauren Layne's newest book and I read it straight through that same night. I also listened to Accidentally in Love (finally) and I'm about halfway through Act Like It. I don't think I got any new books last week, but I have a horrible memory so who knows. I did go see Guardians of the Galaxy Vol.2 this weekend and it was awesome. I'm super excited for all the fun movies coming up this Summer.  Weather was crazy here in Tucson last week. On Friday was the first day of the year that temps were supposed to reach 100 degrees. It ended up reaching 104 degrees but for about 5 minutes in the afternoon, a crazy wind storm passed through town that knocked down a bunch of trees and it rained… then it was back to normal. The next day it was so windy, this Monday it's supposed to be back down to the 70's then it's back to hot weather. Mother nature is drunk.  I hope everyone had a great week!
What I Read: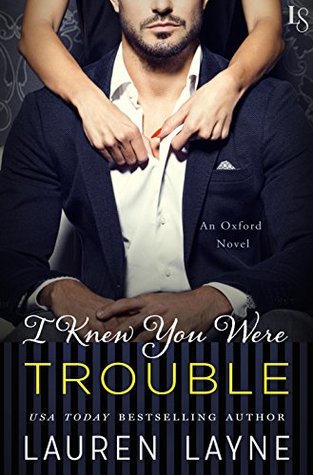 What I'm Reading:
Nick's Weekly Recap:
Hi everyone!
How were your weeks? Mine was busy with school and work as usual. It was particularly busy because of projects and exams being due. I also had a rather unpleasant experience on Wednesday morning as I was walking to school and was confronted by a xenophobe. He kept yelling at me and telling me that he would put me on a train to Bangladesh or Kashmir, which amused because 1) I'm from neither of those place. 2) I'm impressed he knows about Kashmir's existence. Anyways, it was a little scary, but I ended up just walking as fast as I could and ignoring him. I think he may have been mentally ill too, but that doesn't excuse his outright racism. I have been waiting since the elections to be confronted or attacked because of my brown skin. I mean, isn't that such BS though? That I've come to expect it? I hope this will be the first and last time though.
I've been binge-watching The Handmaid's Tale. Are any of you guys seeing it? It's scary and terrifying and gives me all the creeps, but I'm also really enjoying the show. It's a little slow, but its strengths lies in its subtleties. I also started watching Brooklyn 99 because I needed a light and funny show, and oh my goodness. This show does a brilliant job at making me crack up!
Anyways, here are my book updates:
What I Read: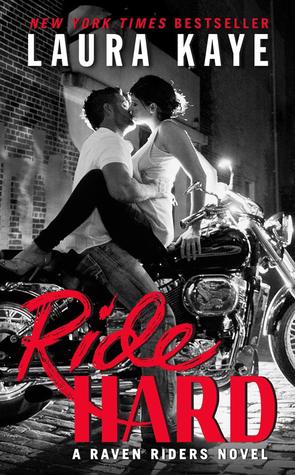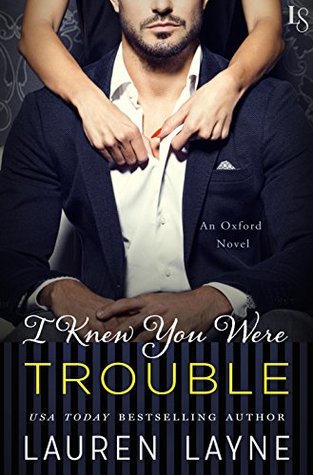 I had a mixed-bag sort of reading week this past week. I liked Ride Hard quite a bit, though there were some elements that bored me. I picked up Off the Clock because my romance buddy,  Lisa, raved about it. It's very steamy, but I didn't feel like I connected fully to the story. I also picked up When It's Real by Erin Watt and loved it! It's different from the duo's Royal series, but had some great elements such as the swoony romance and a great siblings relationship. I read I Knew You Were Trouble after Nereyda wanted to talk about it. I'm not 100% sure how I felt about the book, if I'm being honest. There were some fun parts to the book like the banter, but there were parts I REALLY wasn't a fan of. I thought the book was a little rushed too, which I didn't expect from a LL book. As much as I love how many books a year LL releases, I also think it affects the quality of her books. I would much prefer if she released one amazing book a year than a bunch of misses. Just my two-cents. I also had the urge to re-read Deeper and Harder by Robin York. I LOVED these two books when I read them a few years back and earlier this year, I found myself randomly thinking about Caroline and West. I bought the two books since my arcs had expired on my Nook, and pretty much devoured Deeper. The chemistry and the depth of the emotions between Caroline and West makes me want to cry in happy tears.
What I'm Currently Reading:
I'm half way through Harder, and it HURTS but I love it so much. Girl out of Water has been on my to-read list since forever, so I NEED to start it ASAP.
Review Copies Haul: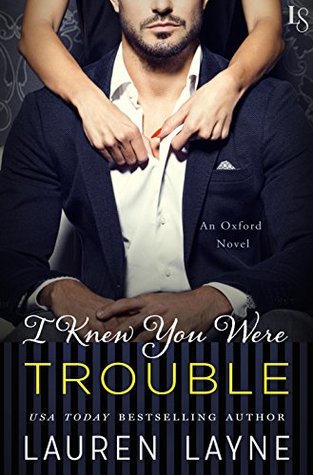 Thank you to the publishers for the review copies!
Library/Purchased Haul:
Our Weekly Recap:
Fun Search Terms:
my bullet journal 101
candor shoe
books to read bujo idea
bullet reading
bullet journal reading
I hope you all had a wonderful week as well! Tell us what you've been up to in the comments below!
Follow Us:
Follow
Nick & Nereyda are two book obsessed friends who bond over their love of Friends and pretty much everything else!
Latest posts by Nick & Nereyda (see all)
Related Posts