Hey everyone!
I hope you all had a great March and read some great books. Mine was quite eventful, and overall, I thought it was a good month. Let's get to the updates!
The first weekend of March I went up to NYC to see my friend, Jess, who I have known for a while now, but this was the first time we officially met. I had a blast with her and ate a ton of food. What they say about NYC food is true. You can find anything and everything there! Besides eating, we did a bunch of touristy things like walk around some neighborhoods, see the Brooklyn Bridge and see the National History Museum. All that walking did exhaust me so as soon as I got back home, I slept for like two days. Can you tell how unfit I am?
This month at school was also my finals month, so I had a bunch of exams to take. They thankfully went well, and I finished the quarter with good grades, which I'm happy about. Things are moving swiftly and I can't believe it's already close to one full academic year for me.
I also had my spring break, during which I didn't do much, to be honest. I had plans to read a bunch of books, and well, it didn't go as I hoped it would. But whatever, at least I got to sleep in which was nice. I did also have to work, so it wasn't ALL a lazy spring break.
I made some seriously yummy recipes again this month. One of my favorite dishes was this baked sriracha chicken that was scrumptious! Here's the link to the recipe. Go look at those pictures and tell me that doesn't look ridiculously yummy?
Lauren from Bookmark Lit also mentioned this bang bang shrimp pasta that she made a couple of months ago, and I made some Thursday night and omg, it has got to be one of the best recipes I have ever tried. I will most definitely be cooking that again.
I read 17 books this month, which is honestly not a great number compared to the previous months. But I keep getting distracted by TV shows and movies, so no regrets. Anyways, the books I did read were all pretty decent, so really who cares! Here's a full list of books I read this month.
Highest Rating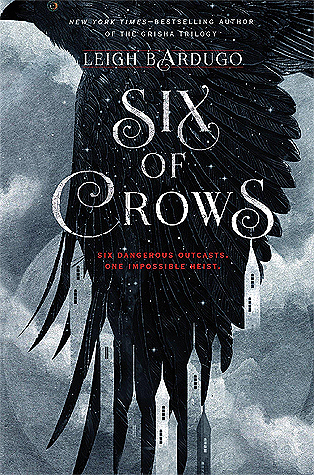 4.5-5 stars
I loved these 3 books so much. I was excited for Walk of Shame, though a bit nervous too since I didn't love her previous book, but it was so much fun. I had a blast reading it. Six of Crows was a re-read for me and it was just as fabulous. I devoured The Girl With The Make Believe Husband. It has honestly got to be the best book I've read from Julia Quinn. It just gave me all the feels!
Lowest Rating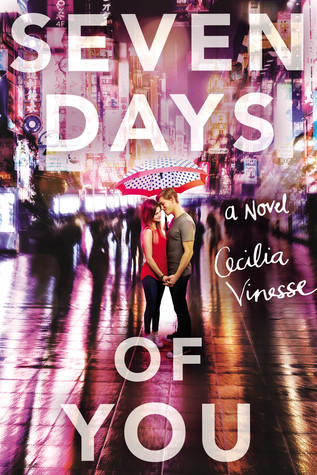 2 stars
I really struggled with this book, and the characters all frustrated me.
Book Which Surprised Me The Most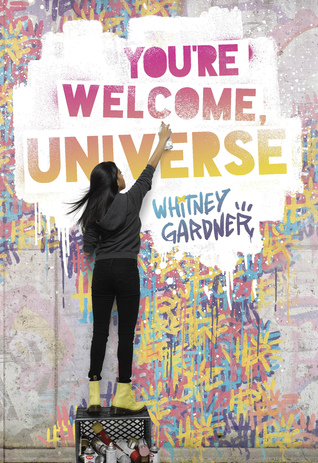 This book was so great! You're Welcome, Universe surprised me because it's not a romance YA. Instead, it's a book about friendship and the Deaf community and I absolutely loved every moment of it. It's surprising that I loved it so much given how much I crave romances in books!
Book Boyfriends of the Month
Darien from Geekerella was top book boyfriend material. And I swooned hard over Nev from About Last Night. Seriously, Ruthie Knox writes some of the best heroes ever.
Most Exciting Books on Deck For Next Month
I finished watching Bake Off on Netflix, so I decided to pick up HTGAWM again. I forgot just how addicting this show was. I binged season 2 in like 3 days and I'm now watching the 3rd season. The show has really veered off track compared to the 1st season, but I like it, mostly because of Viola Davis.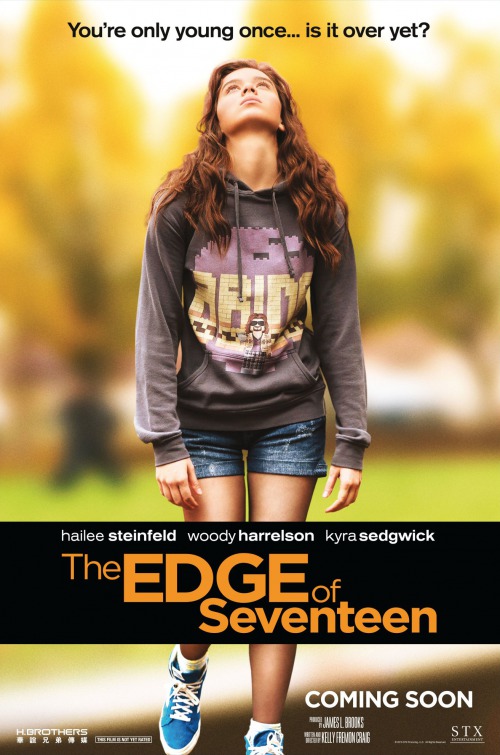 I also watched some movies this past month, that I loved. I watched The Edge of Seventeen, which was fresh, funny and so damn relatable and the love interest is the cutest dork ever. I also went to see Beauty & The Beast at the cinema, and I loved every moment of the movie. I thought they did such a good job. I watched a couple of Bollywood movies as well. Kapoor & Sons was a great exploration of family dynamics. And I watched Neerja last night and freaking bawled my eyes out. It's a biopic based on the story of a real life air hostess, Neerja Bhanot, who saved the lives of hundreds of people on the Pan Am hijacked airplane in 1986, but unfortunately lost her own life. I started the movie around 11 pm and was in full-blown tears when it finished. It's seriously one of the best Bollywood movies I've seen.
Danya @ Fine Print asks when do you get rid of books?
Val @ The Innocent Smiley ponders on why blogging feels hard all of a sudden.
Shannon @ It Starts At Midnight talks about her evolution as a blogger.
Rene @ Addicted to Romance talks about love triangles.
Morgan @ The Bookish Beagle shares a list of her favorite first kisses.
Aimal @ Bookshelves & Paperbacks shares a list of Bollywood movies you should watch. She is also doing an ARCs read-a-thon in April and you should join, if you're interested!
Grace @ Rebel Mommy Book Blog celebrates her turning two!
What was your March like? What was your favorite book of the month? What are some movies you watched?
Let me know in the comments below!
Follow Us:
Follow
Related Posts