Nereyda's Recap:
I am currently taking time out of my very important Netflix binge of Parks and Recreation to write this post. Netflix and Birthdays, that pretty much sums up my week. My little one turned 7 on Thursday and since my other daughter turned 10 last month, we always do their birthday parties together. Their party is Saturday (yesterday since this goes up on Sundays) and I've been spending most of the week getting things ready for that and for my daughter's birthday…and watching Parks and Recreation. I started it last Friday and I've watched… 3-4 seasons in a week. I have issues. After 2 or 3 weeks of crazy weather where it was cold and windy and raining and fucking annoying, we finally have our normal weather back! It was 90 degress today and I'm so happy for the sun! I've lived in Arizona all my life where 115 degree Summers are the norm so this weather is comforting to me in some kind of weird way. I even took out my short shorts yesterday and ahhhhh, it just reminded me how much I despise fucking pants…unless they are pajama/stretchy/workout pants. Other than a few audiobooks, didn't even tough my kindle all week. Once again, I blame Parks and Recreation and my complete lack of self control. Next weekend, my boyfriend and I are going to El Paso for the weekend for a concert. It's for a mexican band we love (words I never thought I'd say since I used to hate most mexican music, especially bandas) but we've been trying to see them for about a year so I'm super excited for the concert, for the trip and for the time away. That's pretty much it for me with this recap. I'm gonna try to relax with my Netflix binge next week so I can get some reading done… but like I said, I have zero self control. I'll update my books on next weeks recap since I currently cant find my kindle. I do know I got Walk of Shame by Lauren Layen and you all know how much I loooove her books so yay!!!!
Nick's Weekly Recap:
Hi everyone!
It feels like I haven't posted a Weekly Recap in a long time, even though we only missed one last weekend. As I mentioned, I was in NYC visiting my friend Jess, from Lovin Los Libros last weekend. It was a blast overall and I'm really glad I got to see her. Not going to lie, New York was a little overwhelming for this small island girl and I wasn't as bowled over by it like most people are. Sure it's a fun tourist destination with loads to do, but live there? I shudder thinking of ALL THE PEOPLE. NYC did have AMAZING food though, and that's what Jess and I spent most of our time and money doing. LOL. We also did walk a lot around NYC. She took me to a couple of neighborhoods, and we also went to The Strand, as well as the Natural Museum of History and the Brooklyn Bridge, where I took stereotypical tourist photos. The weather was horrid though. It was freezing cold and there was an awful wind. Overall, it was a great weekend, though I did come home, exhausted and slept for like 2 days.
Speaking of the weather, what is up with Mother Nature? We had perfectly lovely spring weather early in the week, but then on Friday it SNOWED. And we're expecting even more snow this coming week. My body is not dealing with these weather switches very well and I need to be fit because finals are coming up for me soon!
Here are my reading updates:
What I Read: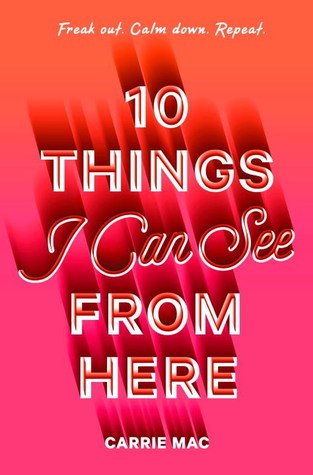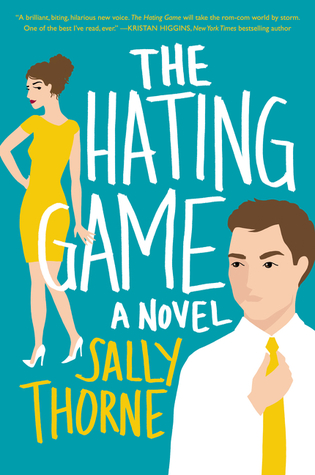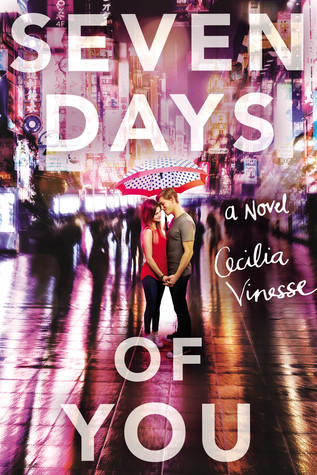 These are the books I read over the past two weeks. I liked most of these! I enjoyed re-reading Act Like It and Mine Till Midnight. I also re-read The Hating Game … and I sadly, wasn't a fan this time around. I don't know why because I loved it when I first read it but I noticed lots of annoying things about the characters and the dialogue this time around. I also finally got around to reading Etched in Bone and it was terrific as expected. Seven Days of You just plain annoyed me. It's a book set in Japan, and I was hoping to see lots of culture in the book, but nada! And ehh the romance was super boring for me. I jumped on Walk of Shame as soon as I received my copy and absolutely LOVED it. After the last LL book didn't work for me, I was quite bummed, so it was great to read a really good book from her again. 
What I'm Currently Reading: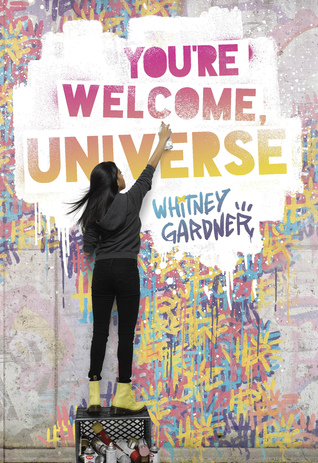 About 30% into You're Welcome, Universe and I'll be reading Blood Rose Rebellion soon as well.
Review Copies Haul:
Thanks to friends and publishers for the review copies!
Our Weekly Recap:
Fun Search Terms:
how to kiss boys
audiobook gender bender
romantic books 2017
funny novel like the wal banger
nick & nereyda's infinite book list4966 followers
the good girl erotic music
romantic border png
diy chucky costume
I hope you all had a wonderful week as well! Tell us what you've been up to in the comments below!
Follow Us:
Follow
Nick & Nereyda are two book obsessed friends who bond over their love of Friends and pretty much everything else!
Latest posts by Nick & Nereyda (see all)
Related Posts