Nereyda's Recap:
I'm very happy to say that I am 100% sick free! Finally! For those of you asking last week, the mexican medicine that I used to get rid of my nasty cough and cold is called Broncolin and although it's made in Mexico, you can buy it at Wal-Mart or on Amazon and Walgreens. It's a natural remedy that my family swears by. Two days of taking this medicine finally got rid of the cough that I had for more than month and a half (I was constantly taking different american medicines with no luck, american medicine is garbage). My week finally slowed down quite a bit, it was actually pretty boring. I did a lot of cleaning since I had been behind on it since I got sick and did so much laundry. I actually didn't leave my house all week and I got a little stir crazy by Friday. On the plus side, I did finally have time to catch up on my blog feed and comment and read, which was nice. I have yet to catch up on replying to comments on the blog but it's on my agenda for this week. Apologies if you get a reply from a few weeks ago. 🙂 I love weekends because I'm usually not home all day, tomorrow we're going to the mountains to have a cookout and I plan on doing some light hiking, reading, sleeping and playing Uno.  Other than that, not much happened last week which I was fine with after my last few crazy weeks. Hope everyone else had a great week!
What I Read:
OMG, Alex, Approximately was freaking amazing! THIS right here is the kind of YA that I love to read and this book gives me hope for YA this year. We Are Okay was beautiful and bittersweet although it was one of those books where not much happens other than lots of character development. Royally Screwed was cheesy but somehow delightful.
What I'm Reading/Listening:
FINALLY starting these books!
e-ARCs Received:
I'm so nervous for this one. I'll Meet You There is one of my favoritest books and I don't think this will be as…good as that one but I hope I still like it.
Audiobooks Received for Review:

Thanks to Harper Audio for these.
Nick's Weekly Recap:
Hi everyone!
Phew, it was another hectic week for me at school and work. We're nearing the end of the quarter, and it usually gets insanely busy then. I'm looking forward to a break from all these exams, however. Next weekend, I'm planning on visiting one of my oldest blog friends in NYC. I'm excited and also very nervous, because this will be my first time visiting NYC, but also I hope she likes me. It will be fun though and I'm looking forward to seeing a bit of the big apple!
We've had lovely weather this week and despite how busy and stressed I was, the sunshine and warmth cheered me up. It was nice to take out my short sleeves. I do wish I had more of a chance to actually enjoy the nice weather though. Unfortunately, I've been holed up either in class or at home doing school work. My parents also left my sister in Australia, and my mother has been very sad. She cried for days and it broke my heart a little, and it hurt that I couldn't be there for her. Thankfully, she, my sister and I were able to have a long group Skype session the other day, and that managed to cheer her up. My mom is a stay-at-home mom, so she's struggling a little with being lonely. I've encouraged her to find a new hobby and she just might join a yoga club.
I hope you all had good weeks!
Here are my reading updates:
What I Read:

It was a particularly swoony reading week for me and ahh I really really liked all of these. The Education of Margot Sanchez was a good read. I had some minor issues with it, but I liked the story a lot. It Happened on Love Street was fantastic. It was sweet, charming and full of dogs (hero is a vet!). I love Lia Riley and she's proved why again with this new book. I was lucky enough to find Devil in Spring 2 days early at the bookstore and I IMMEDIATELY started that baby. It was gorgeous and perfect and I loved it so darn much. I also had a lot of fun reading Royally Matched. I think I liked it a lot better than the previous book. This series isn't my favorite by Emma Chase, but they are entertaining. I was expecting Forbidden Promises to be good and I'm happy to say, it 100% was. I loved Jude & Sloan, and I especially loved how hot their chemistry was.
What I'm Currently Reading: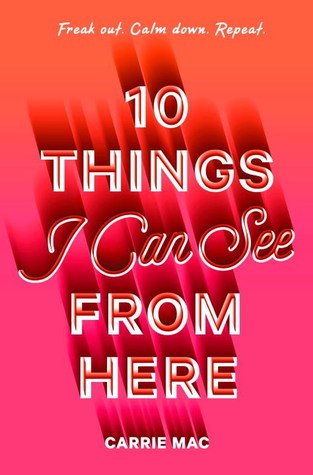 Currently about 40% into 10 Things I Can See From Here, and I'm really liking the writing. I kinda wish there was more romance, but we'll see. I'm also hoping to start The Great Pursuit soon.
Review Copies Haul: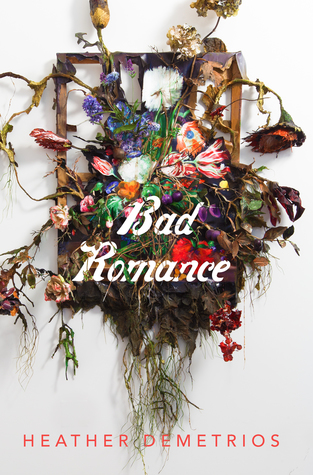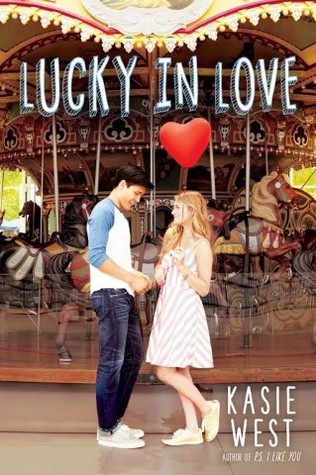 Thank you to Macmillan, Three Saints Press & my friend, Danielle for the review copies!
Library/Purchased Haul: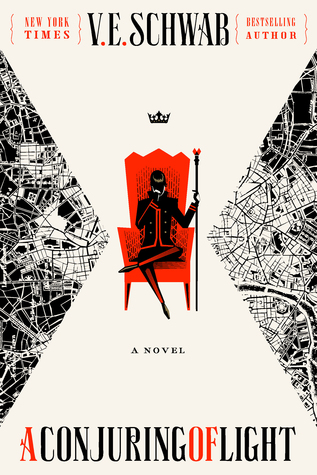 Our Weekly Recap:
Fun Search Terms:
how to kiss boys
audiobook gender bender
romantic books 2017
funny novel like the wal banger
nick & nereyda's infinite book list4966 followers
the good girl erotic music
romantic border png
diy chucky costume
I hope you all had a wonderful week as well! Tell us what you've been up to in the comments below!
Follow Us:
Follow
Nick & Nereyda are two book obsessed friends who bond over their love of Friends and pretty much everything else!
Latest posts by Nick & Nereyda (see all)
Related Posts