Hey friends!
I used to love doing monthly recaps, but somewhere along the way, Nereyda and I just stopped doing them. I've been reading Lauren at Bookmark Lit's monthly recap posts, and I love how she does them, so I was inspired by her to incorporate something similar on our blog here too. I'll be predominantly talking about the books I read in the month, but I also want to share a little about my personal life, things I saw on the internet, just to give you more of a glimpse into my brain.
Januaries are equally tough and exciting months for me. Tough because, I'm just getting over the holiday season, and heading back to school for a new semester. Getting out of that holidays groove and adjusting to a new schedule always takes a bit of time. And exciting because, it's a new year, new goals and time for a fresh start.
School wise, I'm quite liking this new schedule, though I admit it's weird to have so many days off. I have classes 3 days a week, and so I get 4 days off. I like how spaced out my schedule is, and I'm enjoying my classes so far. I do wish I didn't have an 8 am on Fridays, but I can deal with it. I'm taking courses in Epidemiology, Theoretical Statistics & Programming. My favorite class is the Programming one, because I just love writing code as I've recently discovered. I've talked about it before, but I completely overhauled my life last year, and quit a Master's program that was my dreams and goals and switched to a different program. I was hesitant and afraid when I started the new Master's program, but this is where I'm meant to be. I feel so much passion for Statistics and I can't wait to start my career.
I also got a new job as a Research Assistant at school, which will involve doing coding. I haven't started yet because there's lots of paperwork and approvals, but I'm happy that I know that I have job. I'm looking forward to starting it this month.
This was the month, I finally started using my bullet journal properly. I have realized that some spreads work for me and some don't. I usually feel very inspired to fill out my reading-related spreads, but not others. So for this month, I've decided that I'll be doing book list spreads & workout & meal planning spreads only.
I have been struggling with getting a proper night's sleep this month. I'm usually a deep sleeper and need at least 8 hours a sleep a night, but lately I'm lucky if I catch even 5 hours of uninterrupted sleep. Part of it is because my upstairs neighbors lead a …. uhhh adventurous sex life, and they keep waking me up at random times like 6 in the morning. I have gotten ear plugs, and I'm planning on playing some white noise while I'm alseep because I've heard they help you relax in bed.
Politics in the US are also probably another reason why I'm not able to sleep properly. Everything is a disaster and I'm scared for myself and my friends. I'm outraged at everything and I've been quite vocal about it on Twitter. I will say that I'm grateful for everything that I have learned about politics because I was living in quite the bubble.
Hands down the Women's March across the world. It inspired me on a whole new level and made me even prouder to be a woman!
Getting a new job.
The Bachelor returning (LOL yes) and bonding with my roommate over the show.
I read 27 books this month, and quite a few were surprisingly re-reads. I'm more of a go with the flow reader, and you can tell I was more into romance. I did pick up some pretty amazing 2017 YA Releases which gives me hope that YA books this year will be better than last year. Here's a full list of books I read this month.
Highest Rating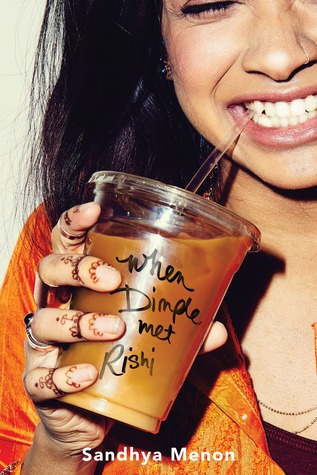 5 stars
I seriously loved these two books so much! When Dimple Met Rishi (out May 2017), was fresh, funny, smart and romantic. I have lots to say about this book, but I'll be reserving it all for my review close to release date. Pretty Face was also amazing! I'm usually not one to enjoy romances with big age-gaps between the hero and the heroine, but I loved it in Pretty Face. This couple gave me all the feels and gahh, I think I'm going to re-read it soon.
Lowest Rating
I was looking forward to reading this one, but I ended up giving it 2-2.5 stars. I just hated all the guys in the book so much. It was a frustrating read overall.
Book Which Surprised Me The Most
This one surprised me because of how thought provoking I found it to be. It's not my usual kind of book, with the ending it has, but it had an impact on me, which I wasn't expecting.
Book Boyfriends of the Month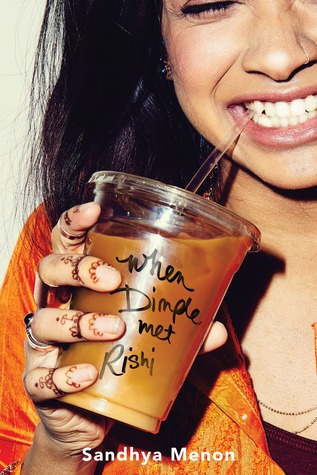 Rishi from When Dimple Met Rishi is quite honestly my perfect guy, so obviously he's on the list. I also fell hard for Luc, who was quiet, grumpy, but wildly romantic. I binge-read the Arcadia Bell series and gahhh I adored Lon, Cady's love interest. He's another one of those quiet, gruff, but super romantic guy. I obviously have a type. 😉
Most Exciting Books on Deck For Next Month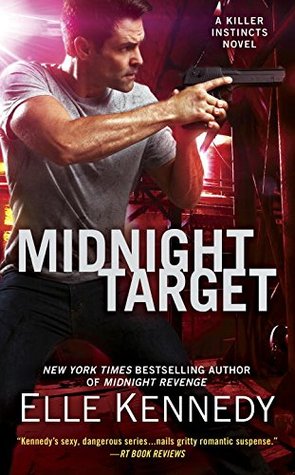 All books from my favorite authors!
This month, I've been watching The Bachelor, and I just started Riverdale last week. The Bachelor is one of my guilty pleasure shows, and this season has been quite dramatic already. I think Nick, the Bachelor this season, has the personality of a rock, but the girls are all pretty awesome (Shark Girl anyone?) , except for a couple of catty ones. It's been entertaining though and I'm excited for more episodes and to see how far ahead my favorites get.
I loved reading Archie Comics as a kid, so while I was little wary of the TV edition, I decided to try it out. They've changed A LOT from the comics, but I'm kinda enjoying the Gossip Girl meets Pretty Little Liars vibes it has going for it. But seriously though, what have they done to Miss Grundy?!
Lauren @ Bookmark Lit shares some new books she's looking forward to reading.
She also has a series of discussion on the impact of different book formats.
Becky @ A Fool's Ingenuity talks about why she's happy to DNF.
Kaja @ Of Dragons & Hearts shares some of her blogging resolutions.
Danya @ Fine Print talks about how mood can impact her reading.
An adorable father-daughter duo sing "You've Got a Friend In Me" from Toy Story on The Ellen Show.
This travel vlogger filmed a holiday vlog on my beautiful island and had me feeling nostalgic.
Buzzfeed has a new Harry Potter Sorting Quiz which gives you your potential Houses in percentages.
Buzzfeed also has a fun font quiz which can tell you something about your personality.
What was your January like? What was one positive thing that happened to you last month?
Let me know in the comments below!
Follow Us:
Follow
Related Posts