Nereyda's Recap:
Remember last week when I was complaining about how cold the Arizona weather had been? Well, this past week, the weather was so nice! It was in the high 60's-70's most of the week and it felt pretty damn good. I even had to turn on the AC in my house a few times during my workouts. I know Arizona 'Winter' weather is nothing compared to most of you, but when you are used to most months being in the 90-100+ degree range, it's a shock to us when it goes under 50 degrees. You can always tell who is a Tucson native by seeing how many layers they have in the winter. I won't go out without two sweaters and gloves and leggings under my pants and the little girl in front of my house is in a Tshirt at 7am and doesn't look one bit cold.
My week was somehow slow but busy. I ended up cleaning a lot and doing a lot of laundry. Never fun but it's one of those annoying things that have to be done. I also became recently obsessed with the new cd by The Weeknd so I've spent most of my week listening to that on constant repeat. Sadly, that took much of my audiobook time away. I'm on week 2 of the PIIT 28 workout program AND the squat challenge and it's going great. As of now, I haven't skipped a workout although I hate the squat challenge with every fiber of my being. I definitey feel more toned overall and I'm not so sore anymore, which is always nice.
I'm still on my plan on making as many people as possible try bullet journaling, I even did a post last week showing you guys all the ways I use my bullet journal to keep track of reading and books. Shannon gave me the great idea of doing some free book related bullet journal printables for those of you that don't have the time/patience for it and I'm toying with the idea. If anyone else is bullet journaling or wants to try it, let me know! Maybe we can start a fb group so we can share idea and inspiration/layouts.
Bullet Journal Fun:
What I Read:
I had to re-read Someone Like You before the release, loved it just as much the second time around. A Necessary Sin was so damn cheesy, but also addicting in a weird kind of way?
What I'm Reading/Listening:
I freaking love Lauren Layne so Nick and I HAD to start it! I'm listening to Geina on audio and holy shit balls is the audiobook performance AMAZEBALLS! I'm barely starting Gameboard of the Gods and I hope it's good.
e-ARC's Received for Review: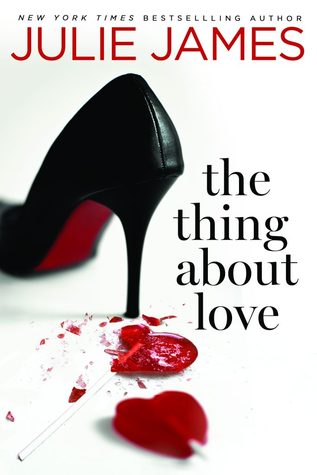 Thanks to these publishers!
Book Haul:
Nick's Weekly Recap:
Hi everyone!
I am officially done with finals. These past two weeks were very rough. I barely slept, and this week in particular was hellish. This was my first time taking take-home finals, and it was … interesting. I didn't realize they were going to be so time consuming, but I guess that makes sense because everything is open-book. I woke up bright and early at 5.30 am on Monday and worked on a final until 7.30 pm, with only a 15 minute break for lunch. It was exhausting and I seriously hope I don't have to do that again. Then, I had another project to work on that took me 3+ days to complete. Good thing is, I'm done for the quarter! I can't believe it's already been one quarter of classes already. Time is certainly flying by.
After I finished my project, my roommate and I decided to take a trip to Target, where I indulged in a lot of things I quite frankly don't need as one usually does at Target, and Panera Bread (yum!). We also saw Moana on Friday night and I loved it so much! It has got to be one of my favorite movies ever. I don't usually like musicals, but the songs in the movie were addicting. I came back home and listened to the whole soundtrack on YouTube. I'm honestly considering re-watching it. 🙂
Reading was a bit slower for me this week because of finals, and I'm not sure what's going on with me, but I'm really disliking every YA book that I'm reading. If you have recs for books you think that I would love, please share in the comments!
Also, since so many of you have been asking, here's a picture of one of my bullet journal spreads (that annoying Nereyda made me start):
What I Read: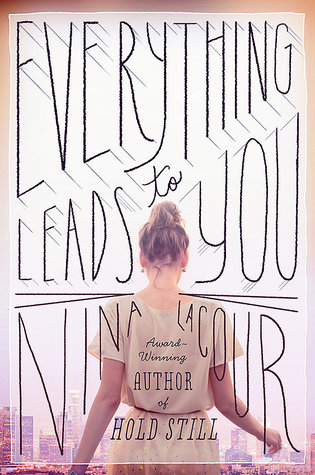 Everything Leads To You was my first F/F YA book and I really enjoyed the book. The writing was very lovely. By Your Side was supremely disappointing. The whole book didn't feel like a Kasie West book at all. :/ Hooked on Trouble was good, though I had some issues here and there. But I did love the hero! Talk about swoon! 🙂
What I'm Currently Reading:
Couldn't wait to read the Lauren Layne book! 🙂
Review Copies Haul: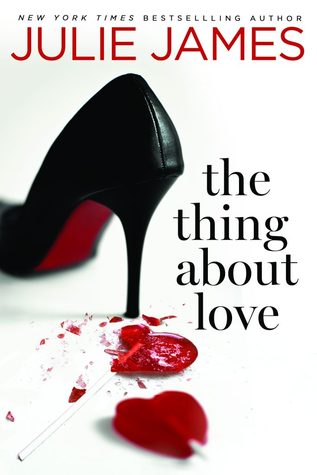 Thank you to Berkley Romance, Loveswept & Simon & Schuster for the review copies!
Library/Purchased Haul:
Our Weekly Recap:
Fun Search Terms:
books with daemon like characters
3 big moments in still life with tornado
who does juliette end up with in the shatter me series (really??)
destroy me book ending
I hope you all had a wonderful week as well! Let us know in the comments!
Follow Us:
Follow
Nick & Nereyda are two book obsessed friends who bond over their love of Friends and pretty much everything else!
Latest posts by Nick & Nereyda (see all)
Related Posts