Nereyda's Recap:
My week was pretty interesting. I have this really bad habit of biting my tongue and cheek when I sleep and sometimes I do it so bad that my cheek gets swollen. This is what I was dealing with this past week. It was hard for me to talk or eat (although I found the will to eat!) and I swear I sounded like Jimmy Junior when I talked. It wasn't as bad this time as other times where I've actually gotten an infection on my cheek but I did have my teeth marks indented on my tongue for a few days.
I got an early Christmas from my mom and got my eyebrows microbladed and OMG they look so cool! It looks like real hair! I'm so glad to not have to do my brows now. I'm still going strong with my Blogilates challenge workout and I'm loving it. Even when my body hurts so much it hurts to walk… or move… or sneeze. But it's a good kind of hurt. That sore kind of hurt that makes you feel good.  For those of you that asked a few recaps ago, you can get the Blogilates app for free on iPhone and Samsung/Android phones. I didn't get much reading done because I went a little bit crazy with my Bullet Journal this week so I spent a lot of time on that but I'm halfway through Vicarious and The Forgetting and I'm really liking both. My library has a pretty sucky selection but I have been able to find some older books and audiobooks from the library that I have been wanting to read. All in all, my week was pretty damn good even with my swollen cheek and sore body.
BTW-Nick was laughing at your comments from my Bullet Journal Reviews post because people kept saying I have nice handwriting and, guys, I do not have nice handwriting. Those were nice because I made an effort for my journal but most of the time I cant even understand my handwriting. I can't tell you how many time I have sent my notes to Nick to see if she can decipher it for me. Just last week I sent her this because I couldn't figure out what the hell the first line said. She figured it out right away. I guess she's good at deciphering my horrible handwriting AND my badly misspelled texts. #truefriend
Can you guys figure out what I was trying to write???

Bullet Journal Fun:
I did way too many pages on my Bullet Journal these past two weeks, but these are a few of my favorites. I am in love with my favorites quote page and I am proud of my heart/headphone doodle.
What I Read:

I finished my re-read of Bet Me and that book was so good! Now I wanna re-read all of Crusie's books! The rest were audiobook listens for me. Glitter was pretty good, I liked it a bit more than I was expecting. I Hunt Killers was an audiobook I got from the library and it was sooo good!  The Lovely Reckless was so addicting, even if it was so damn dramatic. Good reading week!
What I'm Reading/Listening:
I'm about halfway through both and both are really good!
e-ARC's Received for Review:


I got Caraval a few months ago but was never able to get it on my kindle since it wasn't a mobi file. Luckily Nick found a way for me to read it on my kindle through the Overdrive app. Shut Up and Kiss Me Sounded so good!
Purchased:
Confession: I rarely buy books anymore (not including audiobooks) because I have sooo many! I'm trying to work through my existing pile before adding more, but these two were musts. I have been waiting for Fractures in Ink for years and Nick told me to read Managed since it had a similar feel to The Hook Up.
Purchased Audiobooks:
My libraries didn't carry The Lovely Reckless so I ended up buying the audio. I had a borrowed copy of The Forgetting from the library but when I found out who the narrator was I ended up buying it, she's sooo good!
Audiobooks Received for Review:

Thanks to Simon Audio for this one. Nick told me to read it so I listen.
Audiobooks from the Library:

I Hunt Killers was so good, I had to get book 2 after I finished!
Audiobooks Received for Review:
I love Lauren Layne, so excited to listen to this series on audio thanks to Tantor Audio!
Library Haul:
This is pretty much my 'Books Nick and Megan have told me I should read' haul 🙂
Nick's Weekly Recap:
Hi everyone!
I'm still a little sad from the elections. I honestly doubt it's something that will go away. I'm happy to see people fighting for their rights and for the rights of others despite all the crappy news of all the racist attacks against people. I'm especially proud of the author and book community. I have seen overwhelming support of minorities, LGBTQ groups and more. It gives me hope that there are people out there willing to fight for others.
This week I'm also very annoyed at Nereyda. She has been talking so much about her bullet journal and she got me interested in starting my own … so I did. I didn't need a new hobby, guys! I already have too much going on! I'm pretty bad at drawing or doing anything cute, but I'm having fun with my bullet journal. I'm getting inspiration from Pinterest and Facebook. It's helping me with de-stressing which is something that I needed. I'm too lazy to share my photos here, but you can find them in my media on Twitter.
Thanskgiving is next week. Unfortunately for me, I'll be holed up at home studying for final exams the following week. It's that time of the academic quarter where I have so much to do, but I decide to waste my time procrastinate. I'm hoping my bullet journal and planner will help with being a little more organized.
Reading was also good this week for me. I also took a trip to the library and got some books I had on hold. I currently have 11 library books to read in total! Yikes!
What I Read: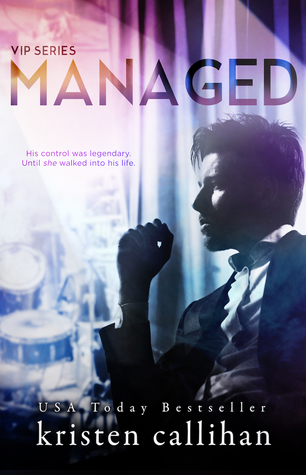 This was a good reading week for me. I enjoyed reading Vicarious quite a bit. Paula Stokes never ceases to amaze me with how talented she is. All in Pieces was a decent read and had me tearing up! Daring Fate was ehh. I couldn't get through it. Hard Hitter wasn't the best book I've read from Sarina Bowen, but I liked it okay. And Managed was fantastic! The romance was soo good!
What I'm Currently Reading: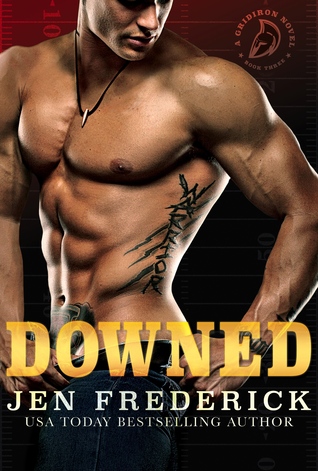 Review Copies Haul: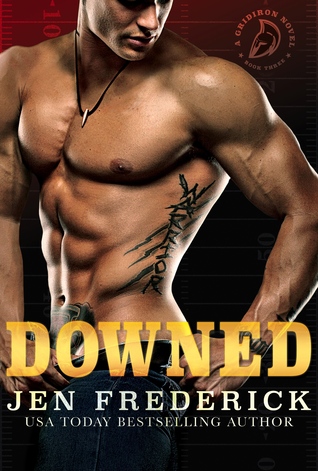 Thank you to Forever Romance, Jen Frederick & Random House for the review copies!
Library/Purchased Haul: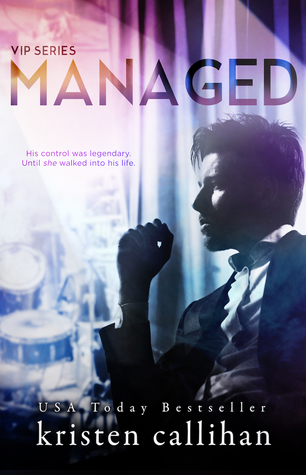 Our Weekly Recap:
Fun Search Terms:
best teen book couples
realistic kidnapping like in the book unhooked
audiobooks as good as hidden bodies
romentic hurt touching story love triangle two girl one boy
www love is nich pick
rho grace personality
I hope you all had a wonderful week as well! Let us know in the comments!
Follow Us:
Follow
Nick & Nereyda are two book obsessed friends who bond over their love of Friends and pretty much everything else!
Latest posts by Nick & Nereyda (see all)
Related Posts