Like most readers, I am drawn to beautiful and eye catching book covers. I mean, ulmimately I care more about what's on the inside of the book more than the outside cover, but no lie, it's a pretty cover that puts most books on my radar in the first place. I have sadly been disappointed by many books with pretty covers but I've also found some real gems that have book covers that I normally wouldn't have paid attention to. Since so many people showcase pretty covers all the time, I thought it would be a fun change to feature some of my favorite books that have ugly or not so pretty covers.

This is hands down my favorite series EVER… but man oh man are these covers so ugly! I first read these only because I was on a Vampire Academy high and I needed more Mead. This series blew me away in a way that I wasn't expecting and a way that has kind of consumed me. I have print copies of this series for my bookshelfs even though they are so ugly. They are even on my 'favorites' shelf. That's how much I love this series. 🙂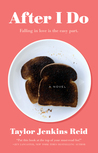 These books are emotional and depressing and beautiful in a way I can't even begin to describe. Luckily, the inside is so amazing that it kind of makes you forget all about those odd covers. I just recently noticed last month that those were pillows on the cover of Forever, Interrupted. If you haven't read these books, do so right away!

I can't tell which of these covers is worse… I'm gonna go with the second one. I hate book covers with half naked guys. It doesn't matter because I freaking love this book so much, one of my favorite NA books. Luckily I have this one in ebook so I can ignore the horrible covers. If you want a good NA that isn't all sex and over the top drama, and the best first kiss I've ever read, try The Hook Up!

These are so not my kind of books and the cover did nothing for me. The part of the MC planning to kill her husband did though so I gave this a chance and it's one of my favorite series. So underrated…unfortunatly it may be because of those cheesy covers. I don't know what it is but the white puts me off and the font and it's just all wrong together. This is such a great dystopian series and everyone should read it. Great MC, great love interest and such a good romance!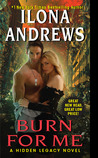 Urban Fantasy covers are often so bad…this may be the worst I've seen. I ignored this one because that cover was so cheesy but Nick read it and convinced me to read it and it was so good. Sadly, the cover for book 2 is just as bad, but I'll be reading it anyway…if it ever gets released.

Sadly, not a lot of people know about this series, which is a shame because it's so good. I'm not sure if this classifies as NA, but I don't even care because it's a damn good love story that started on revenge. The covers aren't the best, but the inside is soo good!

I don't know what I hate most about this cover. The odd cover size, the horrible font, the not cute guy, the bars at the top and bottom? I'm gonna go with the odd cover size. This is one of those NA books that is so dramatic and over the top… but I just love it anyway.

I forgot how much I loved these books, these were my first Hoover books I read (back when she didn't annoy me and I liked her books) and they were both amazing and addicting. The covers are… interesting. They don't look like YA or NA covers…more like textbook covers? But the stories and characters make up for them. I do believe these have new and improved covers but these still haunt me.

It's Daemon and Katy! I don't care what book cover they are on, what characters they are supposed to be, or what their real names are. I will always see Daemon and Katy when I see these two on a cover. I was so annoyed when I saw these people on yet another cover, but I ended up reading the book anyway and loved it. Another underrated YA contemporary.

Nothing about this cover makes me want to pick it up… somehow I did when I found it at a used book store and it's on my top 10 list of favorite books. This one is an oldie but goodie romance that gets to me every time I read it.

This cover is as odd as the book title. I was sent a copy and after a few friends loved it I thought I would give it a try. Such an emotional and fierce book, I feel like it deserves a better cover and maybe a better name. A great coming of age story that will always be known to me as Smelly Houses.

Any cover with cartoony characters on the cover because they look so 90's and so cheesy. But these are some of my absolute favorite books. Do yourself a favor and check out any or all of the books above for fun and sexy romances.
Which books with ugly covers do you love? Have you read any on my list? Make sure to let me know in the comments!
Follow Us:
Follow
Nereyda is a 31 year-old mother of two girls with addiction to Friends, fashion, books, Pinterest, Netflix, the color black and a little bit of everything else. Also, the world's worst texter...
Related Posts