Lately, we've been seeing lots of arguments on Twitter and Goodreads about a certain new release that has the fandom divided. As with any book, some hated the book and some loved it, but instead of being respectful of each other's opinions, people are tearing each other down. We've seen lots of name-calling and passive-agressive tweets/comments when this book is brought into discussion. Honestly, it's a little disheartening to see that people still don't understand the meaning of personal preferences and the fact that everybody is entitled to their own opinion. Calling someone an idiot for liking or disliking a book that you hated or liked is truly uncalled for. We're all book-lovers here and that should be enough for us to be polite to one another when we disagree on books. It's really not that hard.
More often than not, Nereyda and I have very similar tastes in books. We both like/dislike the same themes and same genres, so it's easy to end up loving or hating the same books. However, over the years that we've been friends, there have been a couple of titles that we had differing opinions on.  In today's post, we thought we would share some of these books with you and give you a brief reason why they worked or didn't work for us. Basically, we hope that by the time you finish reading this post, you'll see that friends can agree to disagree on books but still get along fine and dandy.
P.S The title is joke. We like each other just fine even when we don't agree on books.
Ignite Me by Tahereh Mafi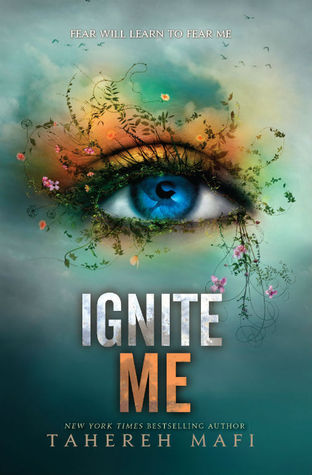 Nick: I didn't read this book, but I read enough spoilers to know that I would absolutely despise it and how the book evolved. My main reason for being upset with this book is simply that the author basically did a retcon when it came to a certain character so that she can make way for her end-game couple. In my opinion, that's lazy writing and it honestly made no sense to me. I was also super  annoyed with how all the shit that Warner pulled in the previous books was conveniently explained by a lame plot trope. All in all, this is probably one of my most-hated titles ever.
Still though, I kind of see it as a good thing as well because it helped Nereyda and I become closer. Before this book's release, we only communicated through comments, but when I saw she had read the book early, I emailed her asking for spoilers and thus began our friendship! Who would have thought that my hate for a book and her love for it would bring us closer and would eventually lead to us becoming co-bloggers? 🙂
Nereyda:  This is one of my favorite book series, I just love the damn books and I have no problem with the fact that Nick hates it and hates Warner. After all, I think we sometimes forget that these are fictional people. I read this series late, when book two had already been out for a while and all I heard about was this Warner person. When I finally read it I joined in on the 'I love Warner' fan club. From following Nick's blog and her Goodreads and Twitter, I already knew that she hated Warner and it never once made me not want to keep being friends with her. I was lucky enough to get an early copy of this book and when Nick say I had read this she emailed me to ask me a few questions about it. That email thread ended up being weeks long where we ended up talking about pretty much everything else and I find it so funny that we bonded over a book that she hates and I love.
Addicted to You by Krista & Becca Ritchie
Nick: I adore this book and this series. It's one of the few NA books where I can actually handle the angst. The characters really speak to me because I thought they were so well-developed. I pushed this book on Nereyda but unfortunately she wasn't a fan. Boo!
Nereyda: Man oh man, I hated this book! I was really excited for this because I was sure that I would love it because it sounded like something would like and my rule is that if Nick likes it, then there's a 95% chance that I will like it too. Unfortunately, this book happened to be that other 5%. I tried to like this book, I really did, and I liked the beginning of it because the chemistry was crazy good. But the MC (I don't remember her name…Lo?) was every single thing I hate about book characters, especially female characters. The sex addict thing just came off as too much for me and I think it was the part where she said her wrist hurt from masturbating for hours that I was like oh hell no, sorry book but you aren't for me!
Beautiful Disaster by Jamie McGuire
Nick: Beautiful Disaster is quite honestly my most hated book of all-time. I wanted to burn the book when I was done and wondered what on earth other readers saw in the piece of shit that's Travis Maddox. I'm honestly surprised Nereyda and my friendship survived this book because my hate for this book is so vicious! Haha! I think we've agreed not to talk about this book at all. Plus, it helps that she hated the subsequent books! 😉
Nereyda: What can I say, this was one of the very first NA books that I had ever read and I was hooked! There was so much I hated about the book. It was over the top crazy dramatic and Abby is one of the biggest piece of shit characters ever and Travis is not that far behind…but I was still addicted to this in some weird way. The chemistry is what got me, but I'm pretty positive that if I were to reread this I would either hate it or not like it as much. I tried reading the next book Walking Disaster and hated it so much that I couldn't even finish. Abby is one of my most hated book characters ever and I couldn't make myself read the same story again. I also tried to read the next book about one of the Maddox brothers and it was one of the worst books I've read with such a bullshit twist.  I had fun telling Nick all about how much I hated the other books.
White Hot Kiss by Jennifer L Armentrout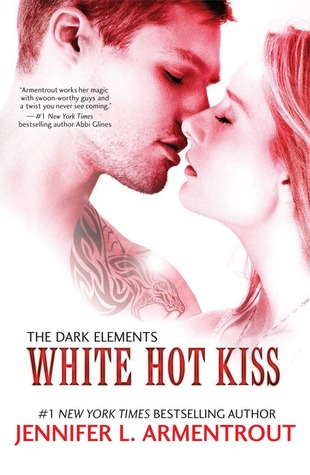 Nick: JLA's books and I just don't get along. I liked the first few books in her original series, but I got tired of them very quickly. I wasn't going to try White Hot Kiss, but I had decided to give it a shot because I had seen raving reviews from friends, but ehhhh. The author's characters are all the same. If you've read one book, you've met ALL her characters. And I got tired with the lack of plot and world too here.
Nereyda:  I used to really like JLA's books because her chemistry was always so good. I read this one and loved it but was so annoyed by the love triangle bullshit. After reading book two of this I got tired of how her characters and stories are allll the same. I had no interest in finishing this series.
Dare You To by Katie McGarry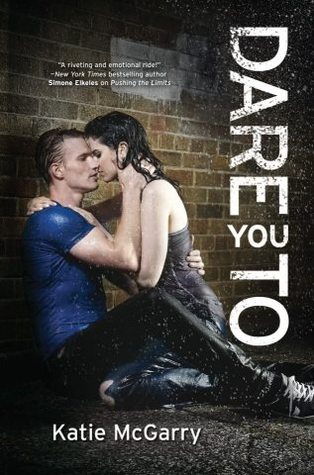 Nick: Having loved the first book, I was DYING to read Dare You To and couldn't wait to meet Ryan. But man, did Beth take away from my enjoyment of the book. I had a really tough time with her being angry and rude all the time. I definitely didn't hate it, it was a 3 stars read for me, but I was hoping to give it a 5 stars! Not even the swoony Ryan could save this book for me.
Nereyda: Being an angry person myself, I could totally relate to Beth. I admit that sometimes her moods got on my nerves, just like I'm sure my moods sometimes get on other people's nerves, but I still really liked her and Ryan and the rest of the gang. I loved how sex positive this was and how the girl was the experienced one and Ryan was such a squeaky clean good boy. As much as I love Katie McGarry's books, I need a new story from her other than poor kids with shitty or no parents…
These are just a few of the books that we have disagreed on, as you can see, having a different opinion on a book doesn't mean that you have to be personally offended and it doesn't have to affect a friendship. The important part is that other than our reviews, we never really address these books. If they do come up, we never talk bad about the book or say anything that would make the other person feel bad for liking/not liking the book. I know Nick hates the Shatter Me series, she knows I love it. I know Nick loves the Addicted series, she knows that I didn't like it at all. There has never been any 'I can't believe you liked that book' or one of us trying to convince the other on our views and opinions on the books.  We respect our opinions on the books and move on. After all, there are so many books that we both love (or that we both hate) that we can talk about instead so why focus on the books we disagree on?
Are there any books that you and a friend disagree on? How do you deal with it? Let us know in the comments!
Follow Us:
Follow
Nick & Nereyda are two book obsessed friends who bond over their love of Friends and pretty much everything else!
Latest posts by Nick & Nereyda (see all)
Related Posts